C.P. Bourg is the first manufacturer worldwide to use the PUReONETM compact adhesive system with applicator from Nordson. This solution has been successfully integrated into the Bourg Binder BB3002 PUR-C and creates a cost-effective and high-performing perfect binder.
The combination of the C.P. Bourg and the Nordson advanced technology offers many advantages: a consistent and reliable performance with precise dispensing of the PUReONETM glue, clean cut-off and the highest quality creasing; an increased productivity by reducing clean-up and shortening start-up/shutdown times; deliver production flexibility by having a binder automatically adjusted to the thickness of each job up to 60 mm (2.36 in); an easy to use color touchscreen interface (GUI) which controls all functionalities, and lower production costs by reducing waste and adhesive usage.
The BB3002 PUR-C, with its 2 to 4 kg adhesive melter, is ideal to produce on-demand full-color print books such as perfect bound photo books. The BB3002 PUR-C also allows quick production of handouts by offering the possibility to change to EVA / hot melt gluing system.
BB3002 barcode upgrade
BB3002 barcode upgrade
BB3002 PUR First Aid Kit
BB3002 PUR First Aid Kit
Upgrade Kit to use BBL or BBC on BB3002
An existing BB3002 EVA in the field can be upgraded from the following Serial Nr. S/N613000666 TAG53 and from date of production of the 1st of July 2009.
BB3002 double cover detection
BB3002 double cover detection
6 meters long vacuum tube
BBF2005 and BB3002 6 meters long vacuum tube for external fume extraction
Paper Dust Extraction Kit for BB3002 (230V only)
Basic Paper Dust Extraction Kit for BB3002 (230V only)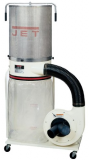 Enhanced Paper Dust Extraction Kit for BB3002
Enhanced Paper Dust Extraction Kit for BB3002
Barcode systems
C.P. Bourg's products can be equipped with two types of barcodes allowing you to achieve record breaking efficiency.
Read more
Bourg Book Compiler (BBC)
The Bourg Book Compiler (BBC) enables you to use the BB3002 perfect binder in In-Line mode behind a printer or in Near-Line …
Read more
Bourg Book Loader (BBL)
The Bourg Book Loader is an accessory upgrade to the BB3002 perfect binder. It allows the operator to load up to 120 book …
Read more
Bourg Book Reception module (BBR)
The Bourg Book Reception module (BBR) is a mandatory accessory for the Bourg perfect binder BB3002 family except when connected …
Read more
In-Line conveyor for CMT-130TC
In-Line conveyor for CMT-130TC
In-Line conveyor for CMT-330TC
In-Line conveyor for CMT-330TC
In-Line Cooling Tower for CMT-130TC
In-Line Cooling Tower for CMT-130TC
In-Line Cooling Tower for CMT-330TC
In-Line Cooling Tower for CMT-330TC
Thanks to the BB3002 PUR-C, Copiver can now meet demand for adhesive bindings for publishing houses. This means producing medium runs (2,000 to 5,000 books per client) and offering a full service (books, booklets, and laminated business cards). Now we can offer our services to clients working in the fashion or luxury sectors.

When the hot melt system isn't being used intensively, it's more economical to make books using EVA. It's practical to be able to move from PUR to EVA according to need. In both cases, if we're using the machine the next day, we drain it the night before; it only takes 5 minutes to add a sealing lubricant to prevent it from drying.
The BB3002 PUR-C complements our main business well with decreasing run lengths on certain titles, offering a more cost-effective solution. Other work to date has included POS, folded leaflets, flyers, business stationery and more bespoke events material with variable data.

I also looked at other PUR binders. I ended up choosing the C.P. Bourg BB3002 PUR-C over its rivals for a number of factors. After research into the market and a number of demonstrations, its ease of use was a big factor, plus the fact that it automatically scores to the right thickness of the book block from one copy to the next without you having to re-program.

I also visited the factory in Belgium and was impressed with the fact that everything was manufactured in one place and the passion and belief in the product was overwhelming. Price wasn't the key factor in the process but of course matters. The machine was bought along with the bookletmaker and we were happy with the overall package.

We chose the model BB3002 in PUR. Due to our binding digital products we wanted to be sure of a quality bind on the toner based print. In operation, the BB3002 PUR-C binder is set up automatically with only a couple of manual inputs: the size of the cover and how many creases you want in it – the maximum is 13. The rest is done for you.

The spines are as square as I have seen on any binder and operating with the PUR glue has been very easy to adapt to with the closed unit Nordson glue head, meaning that we have very little wastage when we have to shut down and start up.
Pensord Press
United Kingdom
We produce short-run magazines, mainly in runs from one to 500, both saddle-stitched on the BM-e bookletmaker, or as PUR-bound books on the BB3002-C. Both machines are foolproof and won't let you do something that could potentially damage them.

If you are looking for a short-run PUR binder you won't go far wrong with this machine as well as the bookletmaker. In my opinion they are market leaders.
Pensord Press
United Kingdom
To complement the new Heidelberg Linoprint CP digital press (OEM'd version of the 130ppm Ricoh Pro C9110), Pensord has ordered a C.P. Bourg BB3002 PUR-C perfect binder, Bourg Sheet Feeder (BSF) with In-Line Bourg Bleed Crease Module (BCM-e) and Bourg Booklet Maker (BM-e), all supplied by UK agent Integra.

"Again we looked at all the main players, but I just liked the build quality, engineering and simplicity of the Bourg machines, the compact adhesive system from Nordson on the binder was particularly impressive", said Karl Gater, Operations Director at £13m-turnover Pensord.
The C.P. Bourg BB3002 had a simple touchscreen interface and didn't need any tools for job changeovers, so the operator didn't need to be an bindery expert. With it we could create professional-looking books fast, at reasonable cost and completely on-demand. This is it! This is exactly what I want to solve my courseware binding problems!

The BB3002 changed the way we do business. Now it is allowing us to move into the market for on-demand landscape-format photo books – a new business direction.
University of Vancouver
Canada
I produce mainly on-demand jobs. When I purchased the BB3002 seven years ago, it was the best producton the market that responded to my needs. Today, if I would need to buy a new machine, I would buy the same one.
We own several C.P.Bourg products such as a feeder and a perfect binder and we now would like to purchase a Bourg Book Loader. The key features we like from C.P. Bourg are the automation and barecode solutions, its service and the fact that we can really trust their machines.
I just purchased the BB3002 and the BBL. As I mainly produce on-demand books mainly for the publishing industry and universities, these two machines will enable me to have a productivity gain. In the print-finishing market, there are no better products!